When we install new air conditioning units, we select the new Refrigerant R32, which is more energy efficient than the standard R410A, which means less CO2 usage, and its global warming potential (GWP) is one third that of R410A (675 V 2088). For installations we use replacement technology equipment, which means that we can reuse the interconnecting copper pipework saving costs, wastage and again lowering our environmental impact. Where possible we also test, recycle and reuse refrigerants, which saves costs and reduces the need to send it for disposal, where they incinerate it at incredibly high temperatures!
Renewable Energy Systems which includes Air Source Heat Pumps, inverter technology, and highly efficient refrigerants means that some of our systems can provide efficiencies of over 600% (for every 1kw electricity used our air source heat pumps can provide upwards of 6kw of heating and cooling).
Energy Efficiency
Our aim to provide the right solution for your business.
Efficiency is built-in to our entire range of heating, cooling and ventilation systems in order to ensure you, your business and your customers enjoy year-round energy efficient comfort. Climate change and rising fuel costs are major challenges confronting UK business. As the biggest consumers of energy, we believe that buildings must be part of the solution and therefore we aim to provide the right solution for your business and your building.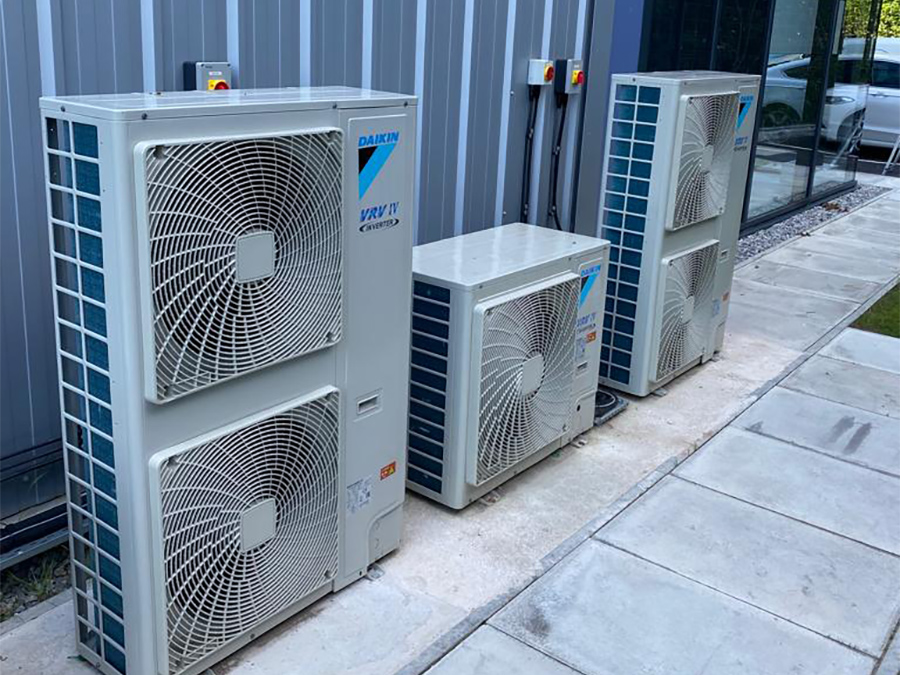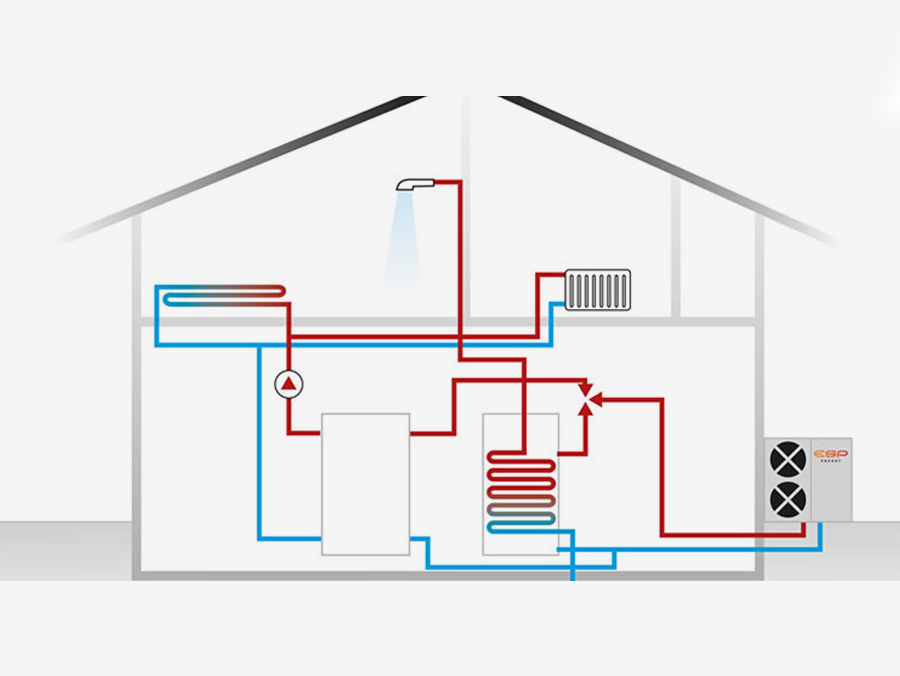 Legislation & Technology
The demand for improved energy efficiency within both commercial and domestic properties is increasing, driven by tough legislation and robust Government targets for the reduction of the UK's carbon emissions. The benefit to individuals and businesses is that reducing energy use will also reduce running costs, lower impact on the environment and reduce their carbon footprint.
Legislation Affecting Installers
Changes to refrigerants under the F-Gas Regulations is driving change in air conditioning and at the same time, the Ecodesign Directive is placing pressure on the energy rating of traditional methods of heating and cooling buildings such as Chillers. Installers also need to be able to offer the most energy efficient products available.
Equipment installers need a manufacturer that is ahead of the curve and developing products that meet both current and future legislation now.
We believe that global climate challenges need local solutions. Our aim is to help you to reduce the energy consumption of your buildings, reduce carbon emissions and lower running costs.